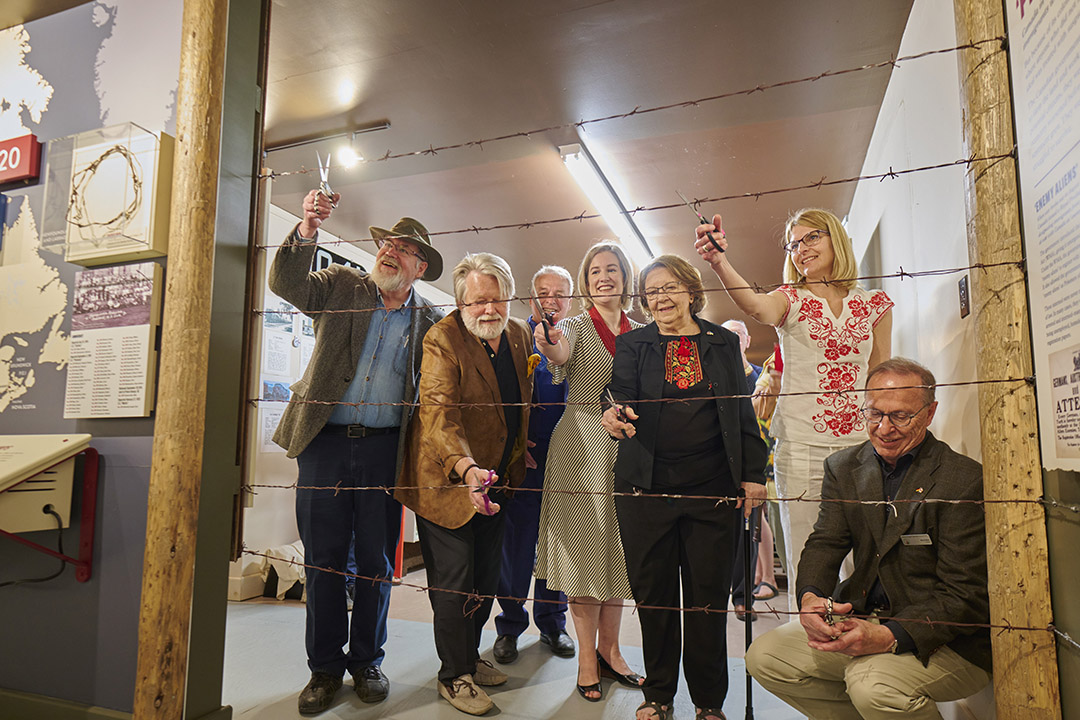 USask Professor Emeritus Helps Preserve History of Local Internment Camp – News
Cal Sexsmith, president of the Saskatchewan Railway Museum, said the project took almost 20 years to complete. It all started with Kordan visiting the site to confirm that it was the location of Camp Eaton. The result of this visit was a monument erected in 2004 and the beginning of a discussion on a permanent interpretive exhibition. In 2022, all the hard work paid off thanks to volunteers from the Saskatchewan Railroad Historical Association, who built the exhibit with a grant from the Canadian WWI Internment Recognition Fund Endowment Council.
Kordan said whether Canada is at risk of making such a mistake again depends on respecting history and teaching the past to future generations…the very purpose of the new exhibition. He said those making political decisions about internment at the time understood the moral choice they faced and chose to ignore it.
"Fundamentally, politics is about moral choices," said Kordan, who retired from USask in 202. "Can this happen again? When faced with political challenges, bad decisions can arise and bad moral choices can be made. So, yes, from that point of view, such tragedies can happen again. However, this is less likely to happen if we learn and learn from the past. It starts with children, raising their awareness of rights, making them aware of the importance of protecting the most vulnerable and the less fortunate. As an educational tool, where young people will visit and learn about what happened on this site, the permanent exhibition will seek to make this possible.
Raising awareness and fighting injustices for the people of Ukraine is not new to Kordan. As former director of the political studies department of the STM, Kordan specialized in nationalism, ethnic conflicts and relations with state minorities; Canadian foreign policy; and contemporary Ukraine. His passion for this field led him to play a role in the founding of the PCUH at the STM in 1995. Kordan remains committed to promoting and supporting PCUH's mission is to advance the study of various aspects of Ukrainian heritage, culture and life, while supporting the long and pioneering tradition of Ukrainian studies in USask – home province of a large Ukrainian population – providing a context for the university's Ukrainian Studies Certificate program, while also guiding the work of graduate students interested in Ukrainian studies.
The permanent exhibit at Eaton's Internment Camp was created through a partnership between the PCUH, the Ukrainian Canadian Congress and the Saskatchewan Provincial Council, the Saskatchewan German Council and the Saskatchewan Railway Museum. The museum is located southwest of Saskatoon, at the junction of Highway 60 and the Canadian National Railway.
A recording of the June 4, 2022 ceremony is available here.