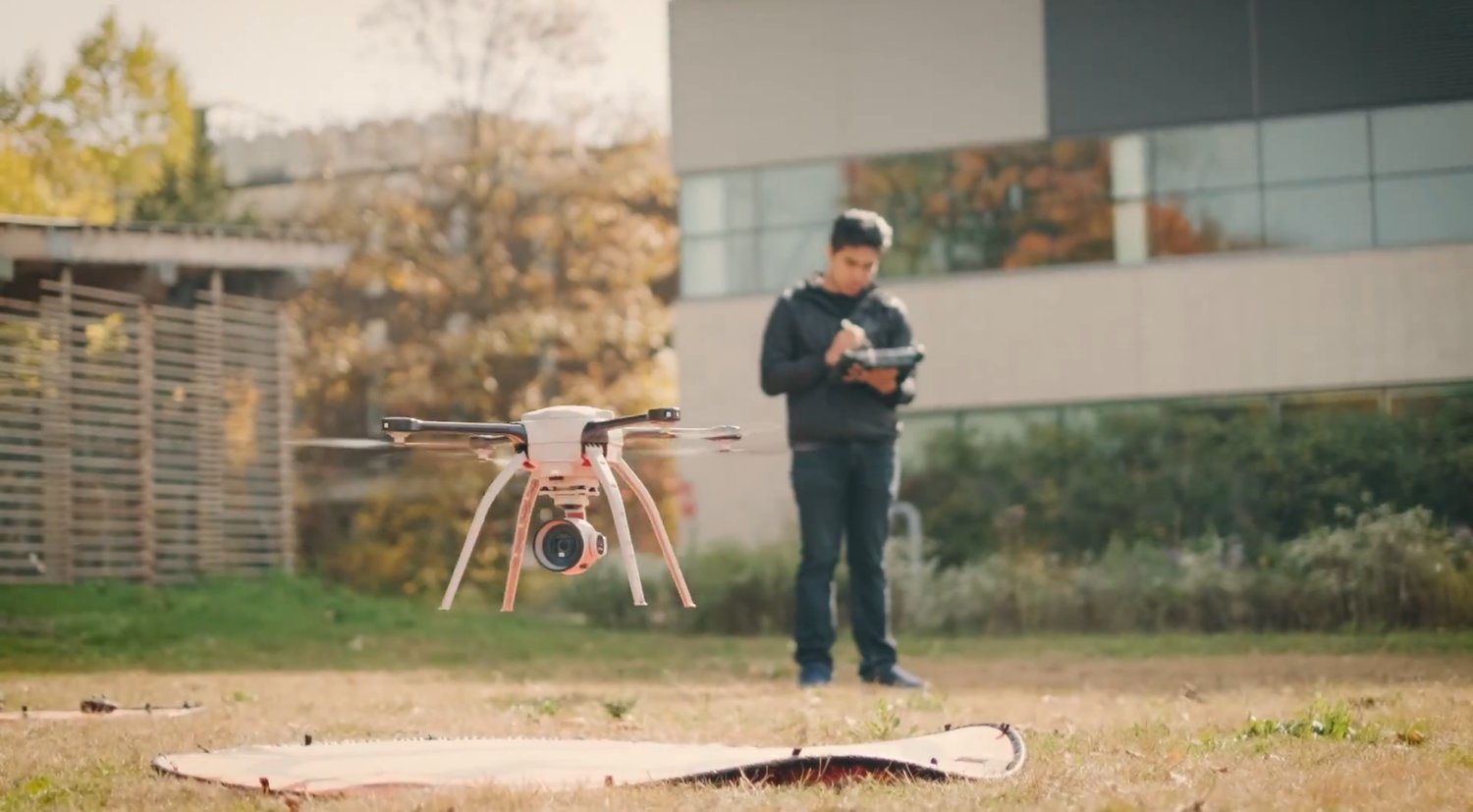 UF/IFAS receives $1 million grant to engage low-income students in geomatics
By Lourdes Mederos, UF/IFAS
The grant, which is part of the NSF-Scholarships in Science, Technology, Engineering, and Mathematics (S-STEM) program, will fund a six-year project in Florida. During this time, participating students will receive scholarships and support services and will be part of a research study. This study will identify the factors that can lead to the academic success and retention of low-income geomatics students.
"The proposal for this grant stems from the desire of the UF/IFAS Geomatics faculty to increase the number of professional surveyors and mappers to support the economic growth of the state of Florida," said Amr Abd Elrahmanassociate professor of geomatics and principal researcher of the project.
The project will fund 38 scholarships for full-time and part-time students.
"Financially challenged students often face academic, structural, economic and social barriers affecting their pursuit of STEM studies, such as geomatics," Abd-Elrahman said.
The project will also offer extracurricular and extracurricular activities during registration.
"Support services are central to this project," said Katherine Britt, geomatics specialist at the Gulf Coast Research and Education Center (GCREC). "Some of these services include pre-admission counseling and recruitment activities, regular academic and professional mentoring."
Additional support will provide assistance with professional certification, as well as sponsorship for attendance at professional conferences and professional development opportunities to help students transition into the workforce.
Through the project, faculty also want to improve their collaboration with community and state colleges and industry professionals. They will recruit transfer students from community and state colleges, and help students successfully transition to UF/IFAS and complete their geomatics degree.
"There will also be a social science component to the project in the form of a six-year study," said Alison Adams, assistant professor in the UF/IFAS School of Forestry, Fisheries, and Geomatics Sciences on the main UF campus in Gainesville. "The study will examine the effects of extracurricular support and the structure of the geomatics degree program as a coeducational and geographically distributed program."
Researchers will attempt to identify barriers to enrollment for low-income students and factors contributing to student advancement.
The UF/IFAS Statewide Geomatics Model, adopted in 2007, is recognized as a pioneer in the distance education of geomatics – a field that requires hands-on, hands-on training.
The program provides hands-on and laboratory training from the main campus of GainesvilleGCREC in Plant City, and the Fort Lauderdale Research and Education Center (FLREC) in Davie.
"Our graduates are equipped with broad skills, involving mapping using manned and/or unmanned aircraft systems, surveying using satellite systems such as GPS, laser scanning for 3D modeling , accurate determination of property boundaries and geospatial analysis," said Good DewittDeputy Director of Geomatics at the School of Forestry, Fisheries and Geomatics.
Career opportunities abound for UF/IFAS geomatics graduates. They include private surveying and mapping, environmental protection, emergency management, and measuring sea level rise.
For the project, Abd-Elrahman, who oversees the geomatics undergraduate and graduate program at Gulf Coast Research and Education Center (GCREC), will work with a team of faculty and staff from each of the sites. Professors from the geomatics program participating in the project include Benjamin Wilkinsonassociate professor of geomatics at Gainesville, Henri Hochmairassociate professor of geomatics at FLREC.
"We hope to start the first cohort in the fall of 2022 and ultimately establish a sustainable academic pipeline and support framework for geomatics students that continues to provide the state with high-quality professional surveyors," Abd-Elrahman said. . "Although the NSF S-STEM program only targets low-income students, we hope the project will establish a sustainable support framework that benefits all students in the program beyond the duration of the project."
The mission of University of Florida Institute of Food and Agricultural Sciences (UF/IFAS)is to develop relevant knowledge about agricultural, human and natural resources and to make this knowledge available to maintain and improve the quality of human life. With more than a dozen research facilities, 67 county extension offices, and award-winning students and faculty at the UF College of Agricultural and Life Sciences, UF/IFAS brings science-based solutions to the agricultural and natural resource industries. of the State and to all residents of Florida. . ifas.ufl.edu | @UF_IFAS