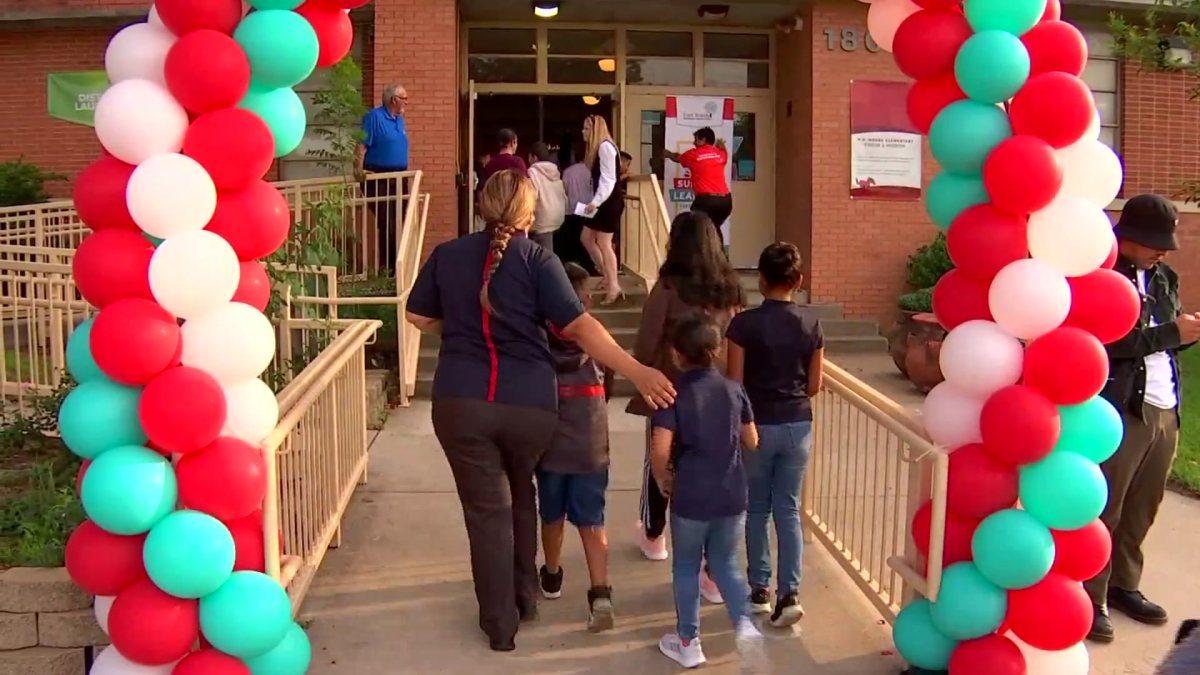 Thousands Enroll in Fort Worth ISD Summer School – NBC 5 Dallas-Fort Worth
From traffic jams out front to kids in their fancy new yarns, it's already back to school Monday for thousands of students in the Fort Worth Independent School District.
Santiago Suarez fought off day one jitters and said he knew he really needed to be here.
"I think it's good to go to summer school," he said. "Since third grade, I didn't really know how to write in English."
It says a lot when students tell you they have to be in class over the summer.
Schools have worked overtime to help, but that's not going to change any time soon.
"The closest example we have is the Hurricane Katrina event. We know that a lot of these students from New Orleans moved to Texas and it took them three and four years to catch up with what they would have been if they hadn't lost that year of schooling.. The same thing is happening here," said Fort Worth ISD superintendent Kent Scribner.
Scribner said more than 14,000 students are enrolled in summer learning and he expects that number to grow.
Even their A-level students find that while they are doing well, they still have to catch up.
"Usually during the summer they regress by about 23% from what they learned the previous school year," said Ricardo Alvarez Uzcategui, principal of MH Moore Elementary School. "So the summer school is a great opportunity for students to keep moving forward."
Schools mix as many fun activities as possible into summer learning. Parents were able to experience some of the STEM activities on the first day.
The district wants parents to join as well and make sure the kids show up every day.
If you would like to enroll your child for summer learning at Fort Worth ISD, you can find details here.