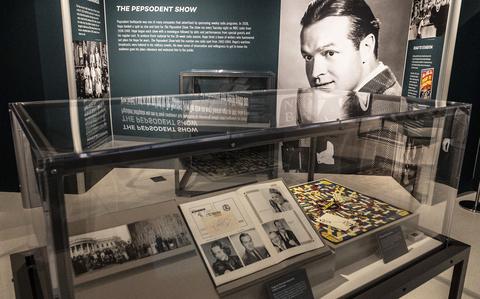 The Army Museum hosts an exhibition on Bob Hope and his military tours abroad
FORT BELVOIR, Va. — For 50 years, as the United States military battled the forces of dictators from Hitler to Hussein, they eagerly awaited the breaks from battle provided by Bob Hope and his entourage of entertainers.
From now until January 27, 2023, the National Museum of the United States Army is honoring the late comedian and actor with a traveling exhibit, "So Ready for Laughter: The Legacy of Bob Hope."
The exhibit, created by the National World War II Museum and supported by the Bob and Dolores Hope Foundation, features many memorabilia from Hope's tours on behalf of the USO, highlighting her early career as a troop entertainer. . There is also a short documentary film.
"The exhibit looks at Bob Hope's service in entertaining more than 11 million soldiers overseas, from 1941 to 1991," said Paul Morando, the museum's chief curator. "From World War II to the Desert Storm. He brought a piece of home to these soldiers, airmen and marines, to offer them a break from the daily life of war.
"The artifacts that you see (in the exhibit), a lot of them are personal memorabilia that he acquired overseas, things that soldiers gave to him or other artists gave to him. But also very personal things, like a diary (1944) where he jotted down what was going on, tried out jokes, wrote down ideas, things like that, all of this is kind of to underline his role in entertaining the troops.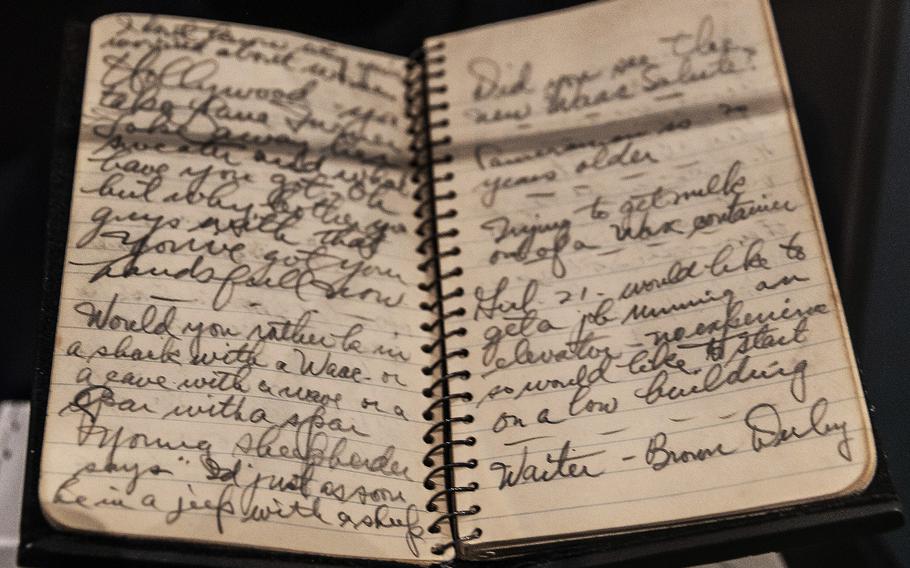 Morando said Hope "understood what (the troops) were going through" and "it wasn't just about entertainment for him. You can sing and dance and tell jokes all you want, but if you don't keep up , visit hospitals, go to chow rooms, talk to the troops and find out what makes them tick…I think he was one of the first pioneers to really focus on that.
"And he was a really charitable person. I remember a quote from him, I paraphrase a bit, "if you don't have charity in your heart, you have the worst heart problems". He was basically a very generous individual, he used his talents, he used his skills as an artist to give back.
Hope, who died in 2003 at the age of 100, "brought a connection to home" on his tours, said Susan Smullen, the museum's public affairs manager. "At that time, especially during World War II, all you had was a letter. People don't realize right now how connected we all are, (but) at that time there was no really not that home touch. In some cases they said he was able to do for the soldiers what the family members wished they could have – he brought that little home touch, encouragement, a little break.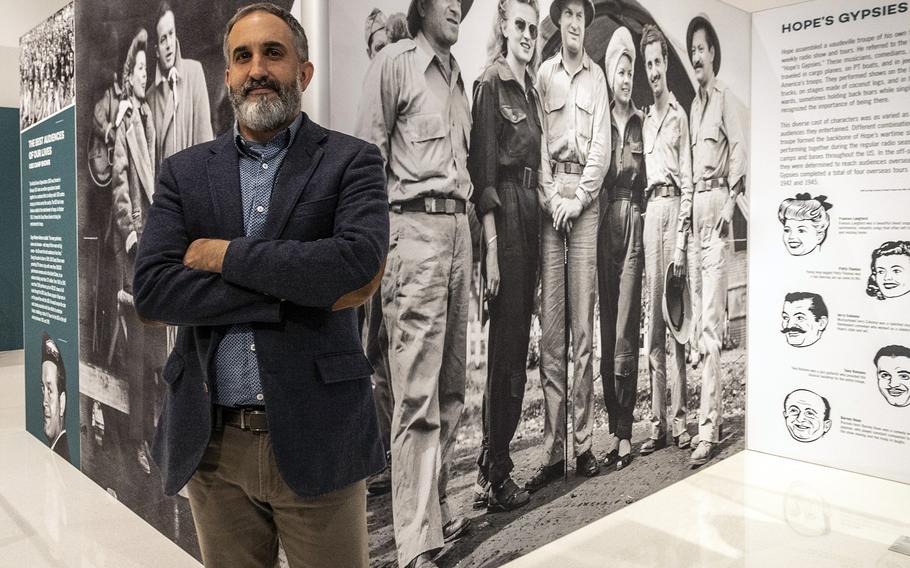 And when Hope's overseas broadcasts were broadcast in the United States on radio and later in television specials, the home front could "see that the soldiers are laughing, that for a brief moment they can break with the war. Being aired at home reassures the families and friends of those who were abroad," Morando said.
With a selection of jokes and with the help of WWII-era entertainers such as comedian Jerry Colonna and singer-actress Frances Langford, Hope set the stage to entertain the troops which continues near 20 years after his death.
"He understood topical humor, which means he understood the crowd." said Morando. "The jokes he told were crowd-pleasing, whether it was life in a barracks, what you're fighting for, or the drudgery of daily life in war."
The Hope exhibit is just the start, Morando said.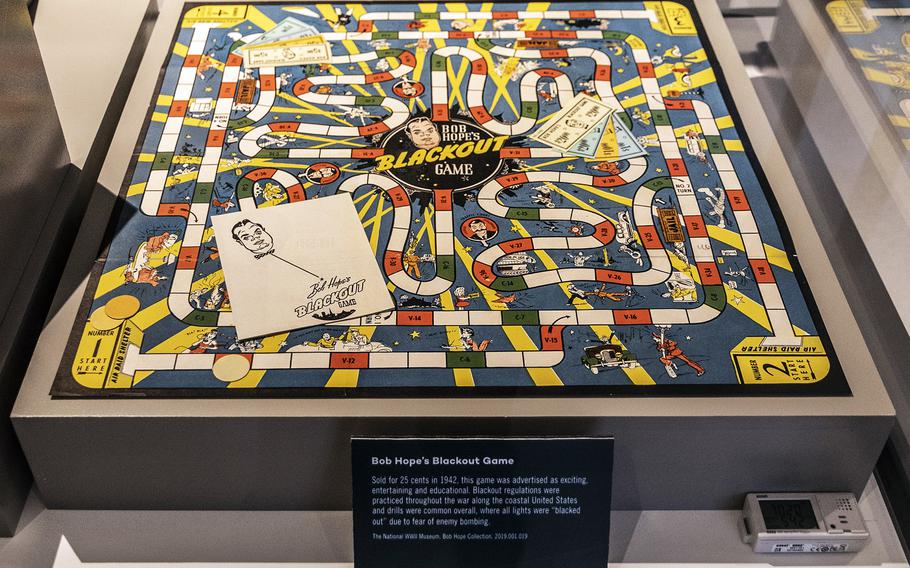 "We are going to bring more traveling exhibitions, until mid-2024," he said. "And all of this will culminate with our big blockbuster exhibit, the commemoration of the 250th (anniversary) of the American Revolution. This entire space (special gallery) – 5,000 square feet – will be dedicated to the Revolutionary War. We will have rare artifacts that tell the story of the soldiers, the experience of the soldiers.
And Smullen pointed out that the experience of soldiers, a big part of the Hope exhibit, is central to the museum itself.
"We created the museum and the story based on the perspective of 'every' soldier," she said. "It's a very relevant museum. There are names here that you recognize, famous names, of course. Those stories are here. But really, the majority of the soldier stories that are shared in this museum are names you've never heard before or seen in your history books. It's intentional – to make it relatable and (tell) the story of "every" soldier.
"What we had hoped for, and I think what we're seeing come to fruition, is that a visitor can come here and whether or not they have an affiliation with the military, they find a story that they can identify themselves."