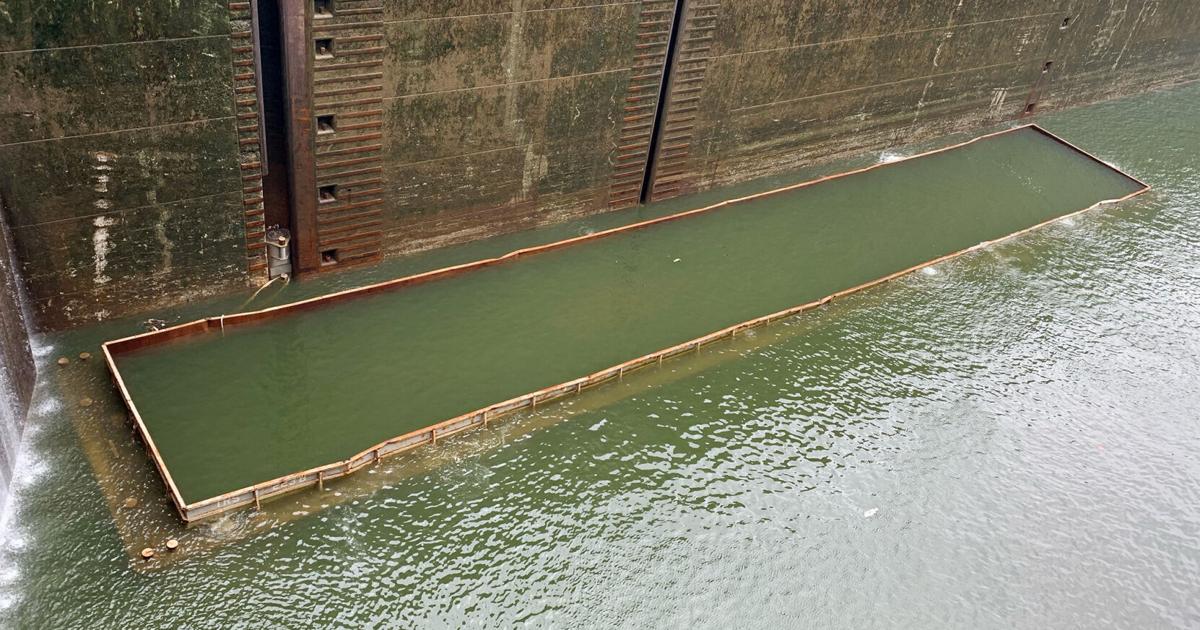 Sunken barge to be evacuated from Kentucky Lock on Tuesday, says US Army Corps of Engineers | New
GRAND RIVERS, KY – Kentucky Lock has been closed at mile 22.4 of the Tennessee River in Grand Rivers, Ky., since Saturday night after a barge sank in the lock chamber. On Monday, the US Army Corps of Engineers Nashville District said it was working with Terral River Service to clear the barge from the lock chamber.
The barge, which sank around 7:30 p.m. Saturday, is owned by the Terral River Service, and the USACE said the company plans to refloat the barge on Tuesday.
According to the USACE, Lockmaster Caleb Skinner said the barge, carrying gravel, snagged on the lock's miter sill, causing the bow to tilt and take in water. Terral River Service plans to pump water from the barge in hopes it will float so it can be removed from the airlock by the end of Tuesday.
The USACE says two deckhands were working when the barge sank, but neither was injured in the incident.
The Corps of Engineers says the impact of the closure on the river industry and pleasure craft is minimized as intermittent closures are already scheduled from 6 a.m. to 6 p.m., June 13 to June 30, so staff can painting the upstream mitred gates and repairing the shielding on the upstream guard wall.
While Kentucky Lock is closed, USACE says ships can use the Barkley Canal to travel between the Tennessee River and the Cumberland River to use Barkley Lock to navigate to and from the lower reaches of the Ohio River.