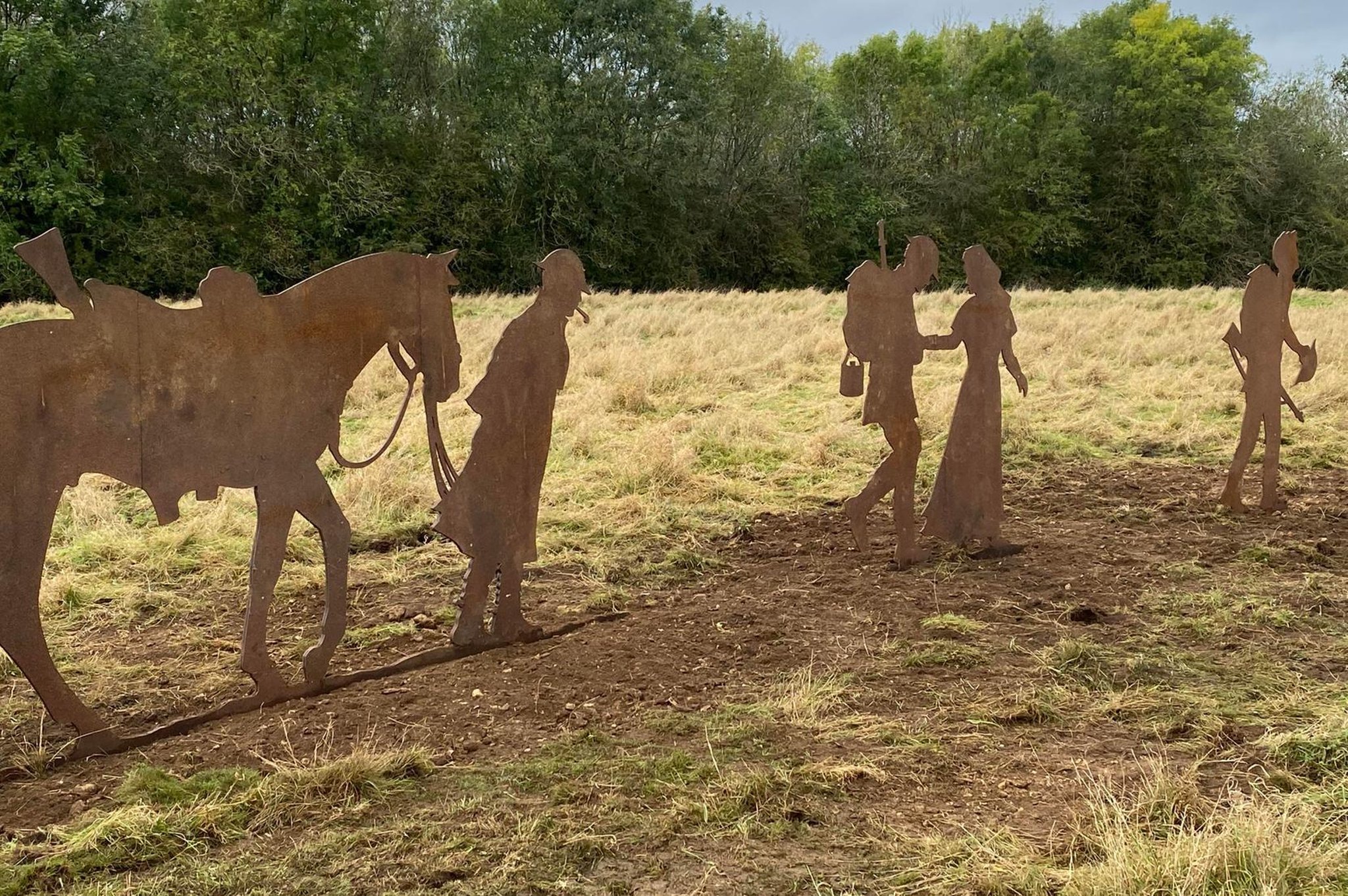 Silhouettes of soldiers moved to Hell Wath in Ripon ahead of Remembrance Day
The metallic silhouettes were moved to Hell Wath, a former military camp used during World War I, before Remembrance Day
The sculpture was temporarily located on the grounds of St John's Church in Sharow but was recently moved to Hell Wath in Ripon, with support from the Harrogate Borough Council, Ripon Community Poppy Project, Fields of Mud, Seeds of Hope Project, Econ Engineering, Tarmac, Ripon Farm Services, Friends of Hell Wath and 21 Engineer Regiment of Claro Barracks.
Hell Wath is a former military camp that was one of the largest during WWI, and at its peak housed a total of around 30,000 troops.
The President of North Yorkshire, Councilor Stuart Martin, has been working to acquire a license for the installation of the silhouettes at the site which is owned by Tarmac and is extremely happy to have them established at Hell Wath.
He said: "I have been working on the project for over two years now to get the necessary clearances for the silhouettes and we have finally succeeded in making it happen.
"The silhouettes were made by Dan Metcalfe and the Fields of Mud Project, Seeds of Hope and we are truly grateful to Dan and his team for their help."
Each metal silhouette tells its own story.
Fred, bringing his horse Bones home after the war, is based on a piece of silverware belonging to the Royal Lancers called "Fed up and far from home".
Nellie, the nurse, reminds us that it was not just men in uniform serving and the figure shows her leading the injured figure of John home, representing those who have returned from the conflict in a visible or invisible way. in one way or another.
At the front of the troop is the silhouette of Hope with helmet in hand, rifle lowered, and head peering above and beyond the mud at the dawn of a new day.
By being displayed together, it is hoped that they are a fitting reminder not only of the dead, but also of those who have returned and those who still grapple with the legacy left by the conflicts.
Alison Wilson, Head of Parks and Environmental Services at Harrogate Borough Council, said: "The historic military connection to Hell Wath makes it the perfect place to host this sculpture.
"It is an important reflection of the wide range of roles that make up our armed forces and a poignant reminder of those who gave their lives or continue to serve today and for that we honor them and their families."