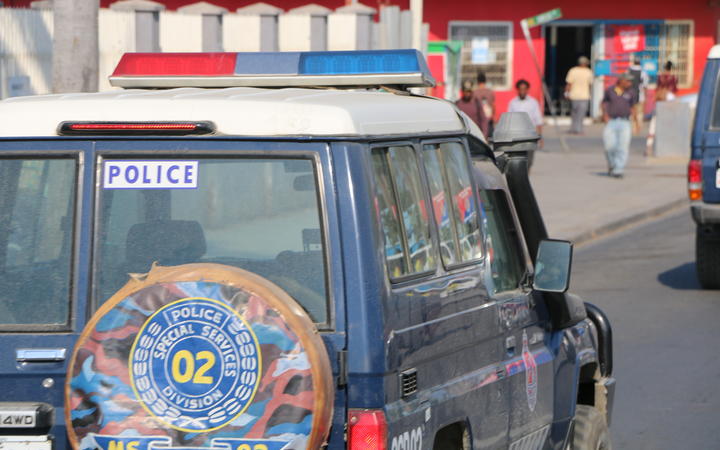 PNG police and army chiefs questioned about street fighting
The chiefs of police and army of Papua New Guinea have been summoned by the Prime Minister for a fight between their staff.
Video footage of Monday's fight in the Boroko suburb of Port Moresby, the PNG capital, shows police manhandling and stomping on an apathetic soldier on the ground.
Other footage shows armed men running through the streets as gunshots are heard.
Prime Minister James Marape ordered Police Commissioner David Manning and Defense Commander Gilbert Toropo to appear before him to provide an explanation of the confrontation.
Marape called for an immediate joint police and military investigation into the incident.
PNG's NBC reports reported that Marape ordered all soldiers involved in the altercation to retreat to their barracks and the commander and commanders to immediately restore order to the Taurama barracks.
The prime minister, who is also defense minister, said most of the soldiers are working hard and should now allow the indiscipline of a few and the poor response from the police, to allow a situation to resolve to run out of control .
Local media reported that Monday's street brawl between soldiers and police was sparked by an incident on Saturday. Newspaper The National said an off-duty soldier was involved and that a formal complaint was filed by a soldier alleging police misconduct.