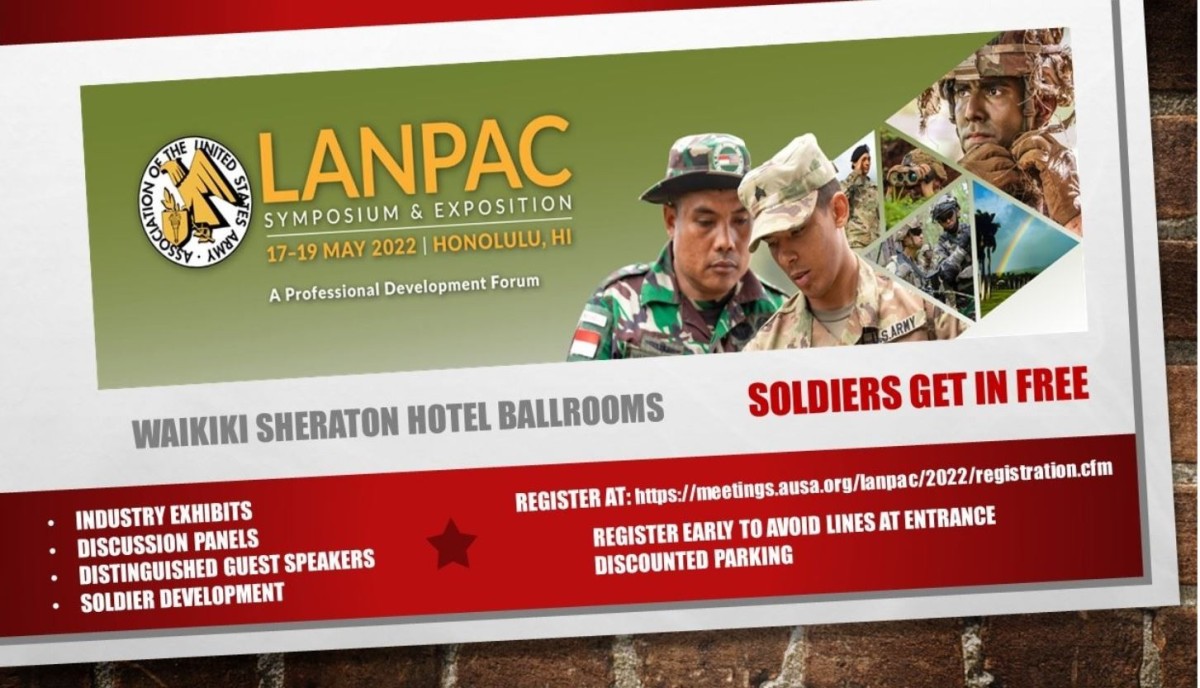 Indo-Pacific Ground Forces meet in Waikiki | Article
FORT SHAFTER, Hawaii– The Land Forces Pacific Symposium (LANPAC), May 17-19 at the Sheraton Waikiki, is a professional development forum sponsored by the Association of the United States Army (AUSA).
Through a roundtable format, U.S. Army leaders alongside regional and joint partners discuss and present the critical role of land forces Pacific.
The LANPAC 2022 theme is, "Strengthening Alliances and Partnerships: How Land Power Contributes to a Free and Open Indo-Pacific." This multilateral event brings together leaders from the land force, industry, academia, various agencies and our overseas partners in the Indo-Pacific region, to promote professional development, enhance relationships military, to share best practices, and to advance interagency, joint, intergovernmental, and multinational in land operations in the United States Indo-Pacific Command (USINDOPACOM) area of ​​operations.
The professional dialogue and exchange of ideas over three days creates beneficial discourse and understanding across the vast region of mutual interests, challenges and concerns. Panel discussions and scheduled forums broaden the level of engagement and exchange, broaden collaboration, and cultivate the spirit of innovation.
A full list of planned discussion material, participants and schedule can be found on the conference website using the following link: https://meetings.ausa.org/lanpac/2022/index.cfm
All times listed are Hawaii Standard Time. Please note that panel membership may change without notice.
If you cannot physically attend, the roundtables will be streamed inhabit via the Defense Video & Imagery Distribution System (DVIDS) using the following link:
https://www.dvidshub.net/feature/LANPAC22
Discussion forums and keynotes will be recorded and archived on the LANPAC DVIDS feature page.
(No implied endorsement)