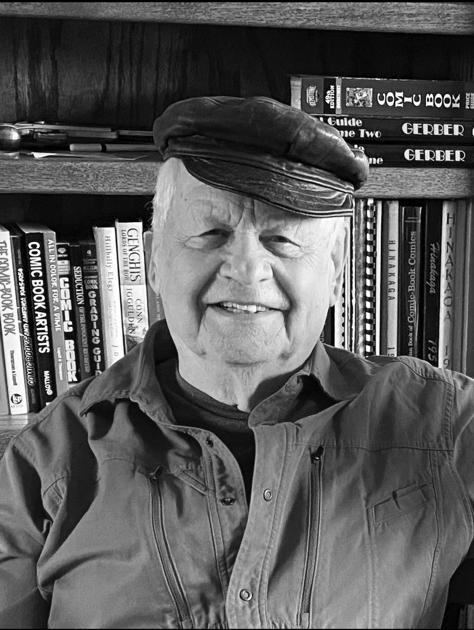 Emerson Harold Hall | Obituaries
Emerson Harold Hall, 85, of Winston, Oregon, died at his home on Sunday June 6, 2021, in the presence of his family.
He was born August 10, 1935 in Fort Dodge, Iowa, to Harold Hall and Alice (Simonson) Hall. He spent his youth in Iowa, Minnesota and Wisconsin. In 1953, he graduated from high school in Shenandoah, Iowa, then enrolled at Carroll College in Waukesha, Wisconsin. Between his junior and senior years, he enlisted in the US military, serving primarily in Korea. Upon graduation, he resumed his studies at Carroll, eventually obtaining a bachelor's degree in biology in 1959.
Emerson worked for Retail Credit Union for a short time, after which he moved to California, where he obtained his certificate in education and began teaching.
On August 4, 1962, he married Gloria Gail Fritts. They had four sons: Gene, David, Matthew and Eric. Emerson and his family eventually moved to Roseburg, Oregon, where he settled and taught at Green Elementary. He went on to earn his Masters and became Principal first at Dillard Elementary School, then at Winston Middle School and finally at McGovern Elementary School until his retirement in 1998.
While still just a boy, Emerson saw a magician perform at his elementary school in Minnesota and immediately became fascinated with magic. He pursued this interest as a magician for his family, friends and later professionally for many organizations. His other interests included travel and training at the YMCA Roseburg.
Emerson is survived by his wife Gloria and three of their sons: David, Eric, Matthew and his wife Kim, his grandchildren Anthony, Antonia and Jackson. Gene was recently predeceased by him. He is also survived by a sister-in-law, Judy Larsen, and her husband Wayne of Fallbrook, California, and a brother Wendell Hall of Roseburg.
A Celebration of Luck of Life will be held on Saturday, July 31 from 12 p.m. to 3 p.m. at Winston Riverbend Park. Water, plates and utensils provided. Please bring a chair for planned activities.