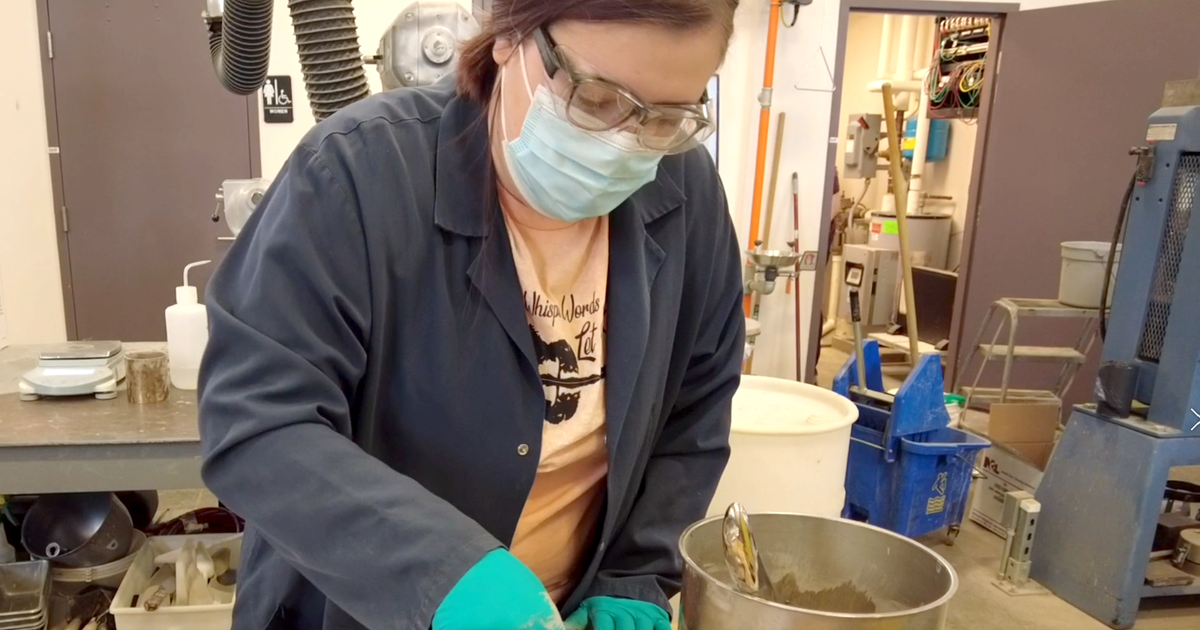 CAER researchers will develop new concretes for the military and provide a unique training opportunity for graduates
LEXINGTON, Kentucky (September 21, 2022) — The University of Kentucky Center for Applied Energy Research (CAER) received a grant from the United States Department of Defense to develop next-generation cements and concretes as well as to train the next generation of researchers to work on high-performance cementitious materials.
This unique research and education program is funded by the U.S. Army Engineer Research and Development Center (ERDC), the first research and development center of the US Army Corps of Engineers.
On the research side, this Phase 2 grant will allow CAER researchers to focus on scaling up the materials that were developed during Phase 1. The CAER Cement Research Group, which develops new-generation cements and concretes, will test the structural elements that are put into service immediately after manufacture.
"We have developed high-performance materials with great promise for the immediate repair of impact-damaged structures," said Bob Jewell, associate director of research at CAER. "We look forward to structurally testing these materials, working alongside our ERDC partners to provide a solution to this pressing military problem."
Additionally, this grant will fund the ERDC Scholars program in the UK. The program aims to identify and recruit talented students to complete their graduate degree by working in CAER labs on ERDC projects. The ERDC Fellows position will also provide the opportunity for a summer internship alongside ERDC researchers in their laboratories in Vicksburg, Mississippi.
"This scholarship offers a truly unique opportunity for UK graduate students," said CAER Director Rodney Andrews. "Not only will you be able to work on real-world applications alongside talented and experienced cement researchers here at CAER, but these researchers will have the opportunity to go to ERDC and work with some of the best engineers and researchers in the military. American."
This material is based on work supported by, or in part by, the U.S. military Engineering Research and Development Center (ERDC) and the US Army Corps of Engineers under award number W912HZ229C004. Any opinions, findings, and conclusions or recommendations expressed herein are those of the authors and do not necessarily reflect the views of the US Army Corps of Engineers.