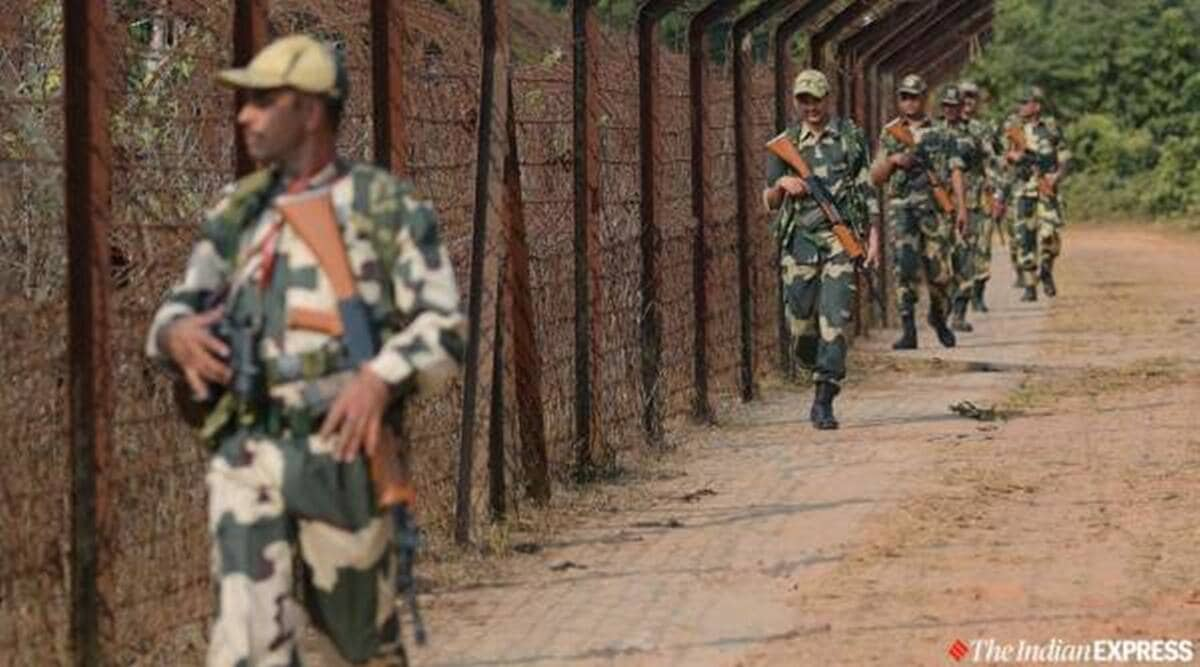 BSF jawan shoots colleagues, kills four before committing suicide
FIVE BSF members were killed at a battalion headquarters near the Pakistani border in Amritsar, Punjab, on Sunday after one of them allegedly opened fire on his colleagues with his service weapon before dying himself with gunshot wounds.
The BSF described the incident at 144 Battalion HQ in Khasa as a case of fratricide and ordered a forensic investigation while local police filed a case. BSF IG (Punjab) Asif Jalal said the incident is under investigation. "We have called the police, who will also investigate," he said.
BSF sources said Constable Satteppa SK of 'B' Company opened fire around 9.45am, killing Chief Constables Toraskar DS (Maharashtra), Ram Binod (Bihar), Rattan Singh (J&K) and Baljinder Kumar (Haryana).
The sources said that Satteppa also fired on the vehicle of the acting commander of Battalion 144, Satish Mishra, who escaped unharmed. While sources said Satteppa was "upset with his duty hours", IG Jalal denied that the incident was related to his duty or a prior enmity.
🗞️ Subscribe now: get Express Premium to access the best election reports and analysis 🗞️
The victims were pronounced "dead" around 11 a.m. at Guru Nanak Dev Hospital in Amritsar. Another police chief, Nihal Singh, was seriously injured in the incident and is undergoing treatment.
"In an unfortunate incident, 5 BSF soldiers were injured…due to fratricide committed by Ct Satteppa SK at HQ 144 Bn Khasa, Amritsar. Ct Satteppa SK was also injured in the incident. Of the 6 wounded, 5 soldiers including Ct Satteppa lost their lives. One of the injured is in critical condition. A commission of inquiry has been ordered to establish the facts," BSF said in a statement.
Amritsar (rural) SSP Deepak Hilori confirmed that all the victims died of gunshot wounds but was 'not sure' how Satteppa, from Karnataka, was killed. "BSF officials maintained that there was no crossfire. He died on the way to hospital," a policeman said in Amritsar.
According to police sources, Satteppa took his gun, went to the office where Toraskar, a clerk, worked and shot him. Then he moved towards the barracks and began firing indiscriminately, killing the other three, sources said.
Even as the officiating commander reached the barracks, Satteppa opened fire on his vehicle before driving away and entering the nearby BSF hospital. "He kept shooting there too, in the air," sources said. Law enforcement sources quoted BSF officials to suggest a bullet could have ricocheted off the hospital floor and hit Satteppa.
The battalion headquarters, located a few kilometers from the Attari-Wagah border, is one of the busiest for BSF in the state with the India-Pakistan integrated checkpoint under its jurisdiction. The battalion also organizes the famous Beating the Retreat ceremony at the border.
With its troops serving in high-stress border areas, the BSF has witnessed similar incidents before.
On September 23, 2021, two BSF personnel were killed and another injured after opening fire amid a scuffle at a location along the Indo-Bangladesh border in Gomati district south of Tripura. In April 2019, a BSF agent in Panisagar, northern Tripura, shot and injured two colleagues before committing suicide.
In May 2018, a BSF jawan killed three of his colleagues in Unakoti district, northern Tripura, before shooting himself in the head. Later that month, the BSF made it mandatory for all its security personnel to undergo an annual mental health test – apart from the physical tests that were in place. The force also decided to allocate leisure time to the soldiers and to organize periodic meetings and counseling sessions.