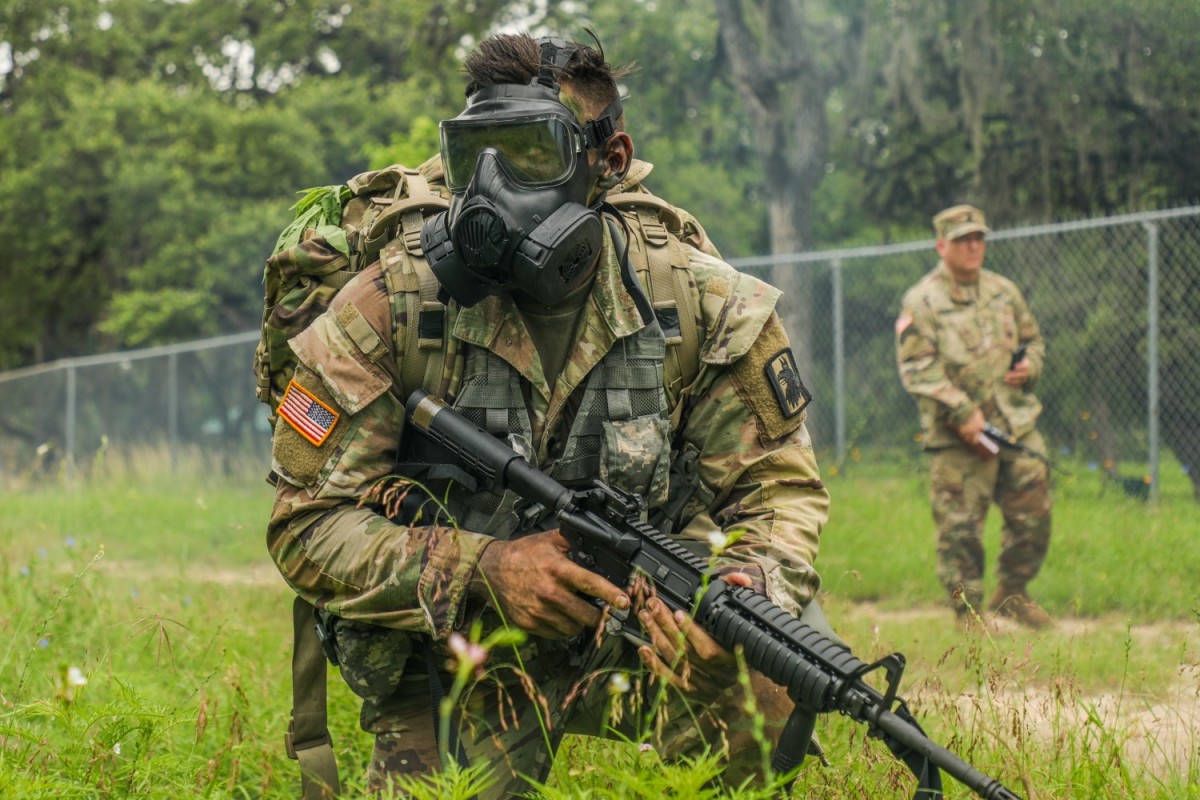 470th MI BDE member named US Army Soldier of the Year | Item
[ad_1]
WASHINGTON – Former army specialist, now Sgt. Justin J. Earnhart assigned to the 470th Military Intelligence Brigade was named the United States Army Soldier of the Year Oct. 11 at the United States Army Association Annual Meeting for being ranked Best soldier in the 2021 U.S. Army Best Warrior Competition.
General James C. McConville, the Chief of Staff of the United States Army, and Sgt. Army Maj.Michael A. Grinston further recognized Earnhart on Day 2 of AUSA by promoting Earnhart on the spot.
"Soldier of the Year competed against hundreds of thousands of Army Soldiers, and he (Earnhart) won," McConville said. "He's the best soldier we have, and winning is important in the military, so Sgt. Major (Grinston), I think he's ready to be a non-commissioned officer.
At this time, Sgt. Major Grinston and the Army Chief of Staff pinned the rank of enlisted sergeant on Earnhart's uniform and promoted him to a non-commissioned officer on the spot.
"'Humiliated' is a word that stuck with me for the past several months," Earnhart said. "I just feel incredibly humbled to be named the best soldier. It still hasn't resonated with me, but again, I'm incredibly grateful to the people who worked alongside me to help prepare me for the best warrior competition, and I'm more than happy and grateful to have received this opportunity. "
Earnhart is a U.S. Army Military Intelligence Professional assigned to the 312nd Military Intelligence Battalion, Detachment Charlie, at Fort Sam Houston, Texas, where his unit conducts real-world intelligence missions in Latin America.
"I was actually born in the United States, in San Diego, California, but I grew up in Peru where my family was missionary in Tacna. I was there for about 15 years… for me it's home, "Earnhart said. "And serving in the US Army South allowed me to meet several officers from Peru; it's a great starting point for a conversation on common ground.
Coming from a background where many of his family served in the military, Earnhart joined the military to continue his family's legacy and because he felt fit to serve.
"I wouldn't send someone else to do something I can do, so I decided to join the military and serve my country," Earnhart said.
To prepare for the Best Warrior competition, Earnhart pays tribute to his command team, especially his first sergeant and frontline NCO supervisors.
"We helped him develop his physical training plan and two of his NCOs were primarily responsible for his training, but that was him (Earnhart). If he was not prepared to take on the leadership, to take on the task, it wouldn't have happened. This kid, he's going all over the place, "said Sgt. 1st Class John P. Kuehn, the senior enlisted adviser of Detachment Charlie, 312nd Military Intelligence Battalion. "And even with all the training he went through, he still volunteered to do missions here so that he could maintain his MOS. The child is really something special.
The Best Warrior Competition encompasses what it is like to be a soldier; everything from army combat aptitude test to completing warrior duties and combat drills, and ends with a sergeant major roster.
[ad_2]