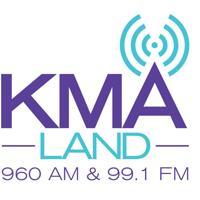 3 KMAland Educators Named Finalists for ACGC Superintendent | News
(Guthrie Center) – Three KMAland educators have been named finalists for the position of shared superintendent in the Adair-Casey and Guthrie Center school districts.
Members of both school boards announced the finalists last week and conducted final interviews Tuesday evening. The three finalists currently work in KMAland school districts: Jeremy Christiansen, Brett Abbotts and Josh Rasmussen.
Christiansen is currently the 5-12 senior and head football coach at Fremont-Mills. Christiansen holds a master's degree from the University of Nebraska-Kearney and a bachelor's degree from the University of Buena Vista.
Abbotts is currently the principal of Roosevelt Elementary in the Council Bluffs Community School District. Previously, he served as assistant manager, athletic director and director of special education at AHSTW. He holds a Ph.D. from the University of Nebraska-Lincoln, as well as an M.A. from Fort Hays State University and Morningside College.
Rasmussen is currently a middle school principal in the Atlantic School District. Prior to that, he served as high school vice principal and dean of students. He holds a K-12 MBA from Iowa State University and a bachelor's degree from Buena Vista.
Grundmeyer Leader Services is helping the two councils conduct the research, which included a community-wide survey. Council members are expected to announce a decision in the coming days. The new superintendent will take office on July 1.